Learning to use new tech-infused teaching spaces
For EduBuild Asia 2018, TechTalk 11:45 am 9 October, and Roundtable Discussions, 11:10 am and 11:55 am, 10 October, 2018, Singapore.
Description: Teachers and students will need to learn to use new flexible classrooms. This will require blending the physical spaces with online tools and techniques. Both staff and students will need to work together, with team teaching and group learning:
How do we get teachers to use these new spaces for more than old fashioned "chalk and talk"
How can physical spaces be integrated with flipped, blended and online courses?
How can these spaces fostering student engagement?
How do these spaces promote collaborative and peer learning?
What curriculum changes are needed to promote effective use of new teaching spaces?
Can the new teaching spaces also be innovation centers?
Do teachers, and university academics, need new formal qualifications to teach in these spaces?"
About the Speaker: Tom Worthington is an independent computer professional, educational designer and an Honorary Senior Lecturer in the Research School of Computer Science at the Australian National University.
A Certified Professional member of the Australian Computer Society, in 2015 Tom received a national gold Digital Disruptors Award for "ICT Education" and in 2010 was Canberra ICT Educator of the Year. Tom previously worked on IT policy for the Australian Government, and in 1999 he was elected a Fellow of the Australian Computer Society for his contribution to the development of public Internet policy. He is a Past President, Honorary Life Member, Certified Professional and a Certified Computer Professional of the society as well as a voting member of the Association for Computing Machinery and a member of the Institute of Electrical and Electronics Engineers.
Tom has a Masters in Education (specializing in Distance Education) from Athabasca University, a Graduate Certificate in Higher Education from the Australian National University and a Certificate IV in Training and Assessment from the Canberra Institute of Technology. He blogs as the HigherEducationWhisperer.com. He blogs as the HigherEducationWhisperer.com.
While an Honorary Senior Lecturer in Computer Science at the Australian National University, a member of the Blockchain Technical Committee and the Professional Education Governance Committee of the Australian Computer Society, his views here do not necessarily reflect those of either organization.
These are the notes for the presentation using HTML Slidy. If viewing the slides you can press "A" to display these notes (and press "A" again to hide them). To advance to the next slide, press "page down", or click the left mouse button.
More than "chalk and talk"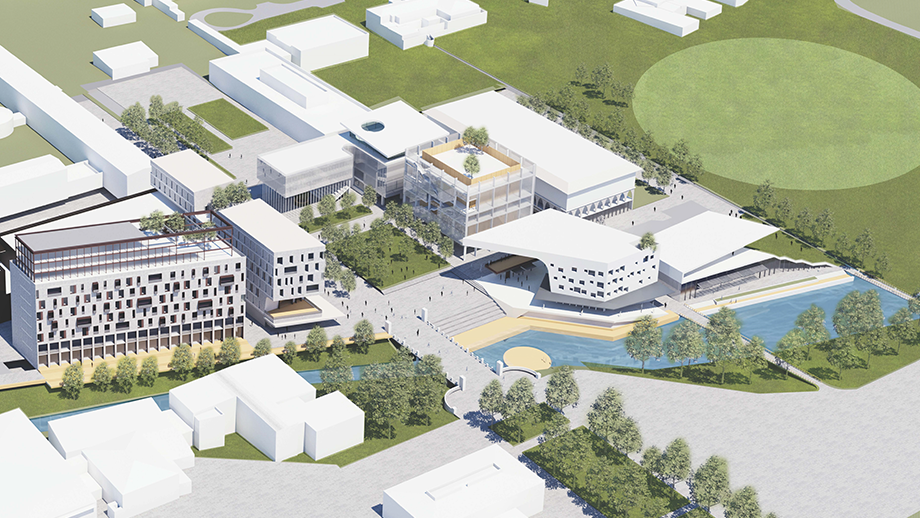 New ANU Buildings (artists' impression).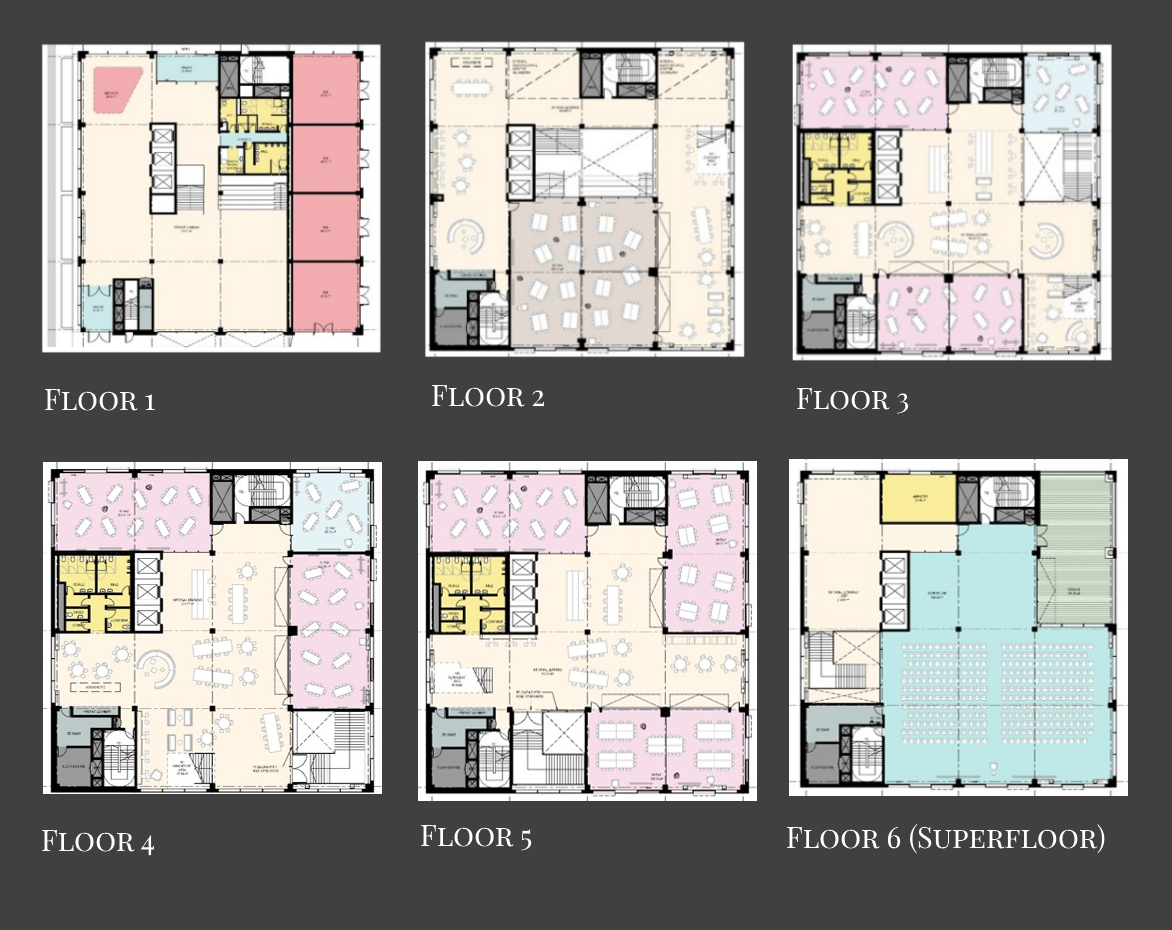 ANU Students attended less than half of their lectures
ANU demolished their central lecture theater complex in 2017
Replacement buildings are for flexible learning are almost complete
Five years of online study made me appreciate the value of classroom teaching. The typical university student will still want to meet face to face with other students and an instructor. However, this time should not be wasted on lectures, or tutorials, where the student sits passively.
ANU found that after the first two weeks only 30% of students attend a typical lecture. In a semester, that works out to less than 50% attendance.
ANU has demolished the central Manning Clark Centre lecture theaters and these are being replaced with "a number of multi-purpose, multimodal, flexible learning spaces which will be embedded with new digital infrastructure".
No preferred learning approach has been set centrally by ANU. However, I suggest replacing lectures with a flipped classroom, will provide a better learning experience while reducing the teaching space required.
Integrating Physical and Virtual Spaces
Students in Lego Serious Play, ANU, 2018.
Teaching students how to better communicate:
"Generic learning outcomes that refer to transferable, non-discipline specific skills that a graduate may achieve through learning that have application in study, work and life contexts."

From: Graduate attributes, Tertiary Education Quality and Standards Agency, 2017
"Soft" skills are hard and the innovation is in getting students to practice.
How can these spaces foster student engagement?
UBC Irving K Barber Learning Centre, Photo by Tom Worthington CC-By 3.0 2015
Online students are less engaged, less likely to complete and less satisfied,
Need to design engagement with university & other students into the assessed curriculum.
Spaces designed for student interaction provides engagement.
Students are more focused on each course and each assessment task. This is partly due to their being physically remote from the university much of the time. The student does not perceive the "university" as more than an administrative entity. Also, students are more likely to be older, part-time and undertaking studies for work purposes. As a result, these students are focused on completing the assessment. The result is isolated, unhappy students.
The solution is activities to introduce the students to the online services the university provides and getting the students to help each other. These have to be compulsory, formal, assessed, for-credit activities. It is not enough to have optional extra-curricular activities, as the task-driven online student will not do these. It is also not enough to have one introductory activity, as the student will revert to their previous isolated behavior.
Educational designers who know how to produce such activities for students. The challenge is to convince discipline specific academics to make room in degree programs for these "soft skills".
While the problem with engagement has been seen with distance education students, the use of blended learning on-campus will see the increase in the same problem. The same techniques can be used to help engage these students.
With this approach, the soft-skill activities wrap around the classroom time, much as the new glass and steel of the Irving K Barber Learning Centre, wraps around an old stone building at the University of British Colombia.
Integrating Physical and Virtual Spaces
Design for online delivery and then add the physical.
Accessible web design: for mobile and big-screen compatibility
Off-the-shelf learning management systems
Mix of small and big tasks
Peer and instructor assessment
The usual approach to course design needs to be flipped for the flexible classroom. First design an online course and then add the classroom activities. Design materials using accessible web design and a learning management system, such as Moodle, which allows for mobile and desktop devices. Display the same content on the large screen devices in the classroom and on the student's WiFi connected hand-held devices.
Example from: Artifact 5: Mobile learning and Distance Education, ePortfolio, Tom Worthington, 6 December 2016
Curriculum changes for new spaces
Art Portfolio Case (X-Port/Amazon.com).
Capture their skills set to become more job ready:
"Electronic portfolios (ePortfolios) consist of sets of digital objects which incorporate the expression of ideas, information, arguments and documentation in graphic, text, audio and video formats."
From: Hoven D. (2015) ePortfolios in Post-Secondary Education: An Alternate Approach to Assessment. UAE Journal of Educational Technology and eLearning, 2015 Jan 7. Edition 1, 11-24. Retrieved from http://ejournal.hct.ac.ae/wp-content/uploads/2014_Article2_Debra.pdf#page=1